As you can see in the sidebar, my commission for U-M's zombie mascot, who I have named April, has been completed! It was done by Saku, who I found via a Livejournal art commissioning community, and I couldn't be more happy with it. He was amazing to work with and got it done super quickly and I plan on getting more work done by him once I think of more poses for April. I do believe I've found my "official" artist for for my blog mascot, exciting!
In other news, my new camera came today! It's thankfully the same shade as advertised online, so I'm quite happy with it. I haven't had much time to play with it yet, but here's a teaser shot of the Gyro salad (amazing, by the way) which I had for dinner tonight: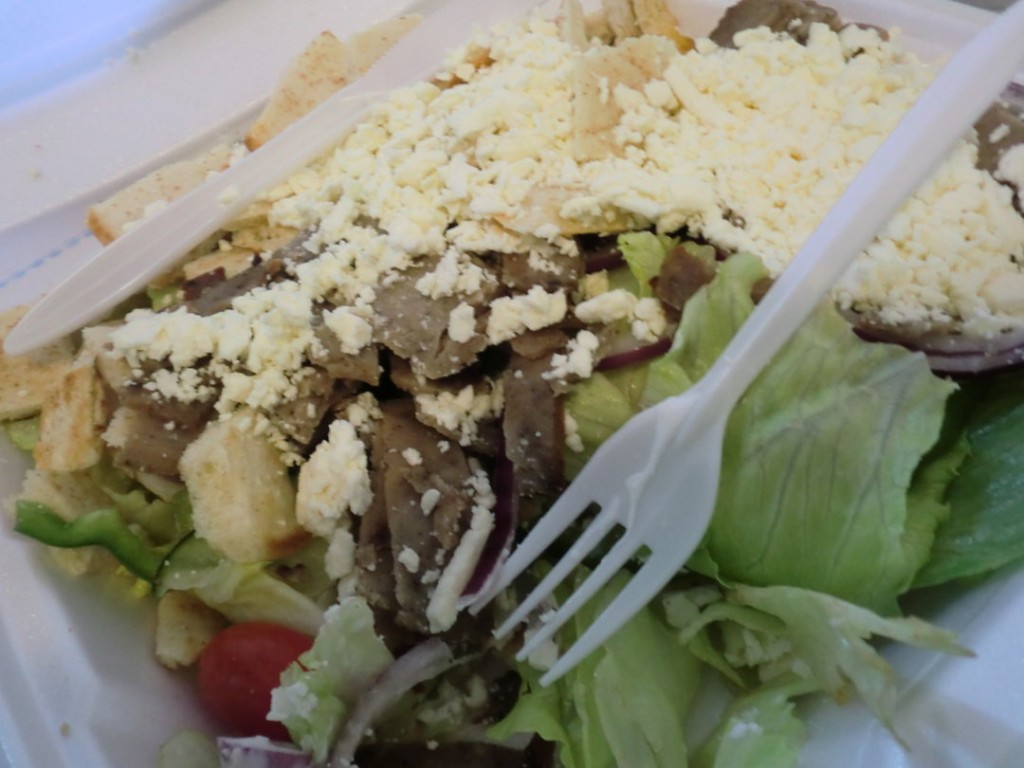 Tomorrow is my last day of work for the week, so I'm sure I'll spend part of the weekend playing around with my camera and figuring out what exactly it can do, so I should be making a big picture post at some point late this weekend or early next week. It's nice having a working camera again; even though I don't consider myself a photographer by even the loosest of definitions, I do enjoy taking pictures of random things and places just because looking at things in picture form forces me to really and truly look at them instead of glancing over them.