My bedtime is approaching, so this will have to be a fairly short entry, but I have a few thoughts I've been meaning to get down for a few days now.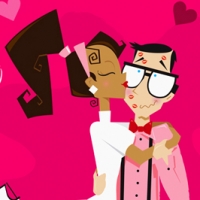 Ever the narcissist, I have been doing a fair amount of self-reflection as I close in on my 23rd birthday. I have realized (or perhaps finally accepted?) that, on the whole, I really like myself as a person and I'm fairly comfortable with who I am. As a result of stumbling upon this little discovery, I have been a lot more gentle with myself as of late and not taking every misstep I make as license to have a total meltdown and completely doubt my worth as a human being. All of that mental energy which was wasted on negativity has been re-purposed to the much more productive task of focusing on things about myself that make me, well, awesome. As a result of feeling awesome, and consequentially more self-confident, I have felt like a lot more things are "within my reach" so to speak.  Because of that, I've gotten a bit more ambitious and, as such, I have a lot coming up for this next year of my life; it is very much going to be a transitional year in a lot of ways. I'm not really ready to publicize everything I'm planning on doing this year quite yet, but I'm sure I will blog about them once there's actually something concrete to say.
On a semi-related note, I have been really embracing my nerdy side a lot more lately and it's been nice. I harkened back to my middle school days and bought some Magic: The Gathering cards this weekend and ordered the Dragonlance Legends Trilogy from Amazon today. I used to be way into traditional "swords and sorcery" style fantasy growing up, but sort of moved away from it for a time when I went through my "Pretentious Hipster Douche" phase where I read nothing but nonfiction and spent all of my free time writing poetry (bad poetry, needless to say) and brooding about my then-suburban-existence. Having escaped the clutches of pretension and teenage angst, I've moved back to my nerdy roots and embraced them quite a bit lately. Maybe it's just a passing phase, but I'm really enjoying it for the time being at least.