Well, my gentle reader, it seems as though I have down with a cold. Yes, a wonderful summertime cold. Hooray. With that disgusting, germ-laden declaration out of the way, I suppose we can move on to matters which are more interesting.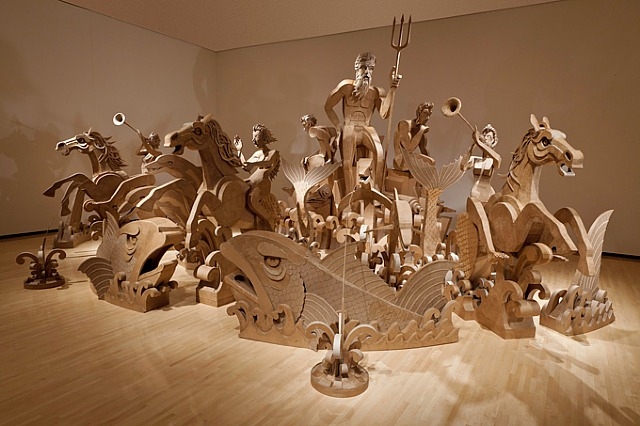 I went on a date with a guy that I met on les interwebs Sunday and it was okay, I guess, but I don't have any plans on continuing to see him. He was a nice enough guy, but not assertive and confident enough for me and I didn't feel overwhelming compelled to kiss him at the end of the date, so needless to say, there won't be a second date. Even though I wasn't taken with him at all, the actual content of the date was enjoyable.
We went to the 3 Rivers Arts Festival and pretty much gallery hopped for a few hours. Despite the fact that it was about nine million degrees out, we managed to cover a fair amount of ground and see a fair amount of artwork. My personal favorites being Corrugated Fountain by James Grashow and Hysterical Machines by Bill Vorn. I actually think I'm going to try to check them both out again before they leave Pittsburgh so that I can have a chance to experience them without any distractions. But seriously, click on that link to Hysterical Machines. You won't be disappointed.
Attending the arts festival made me realize that I really need to make more a point to take advantage of everything The Cultural District has to offer, especially since I'm downtown, at the very least, five days a week. It seems silly to have this amazing wealth of entertainment sitting right in my face and not take advantage of it on a more frequent basis.  I really would write more, but I feel vaguely like death and I would like to be able to go to work tomorrow, so I will end this entry here before my head explodes.