Given that I spent a fair portion of the latter-half of 2012 pontificating on what my consumption of culture not only says about me, but also does to me, it should be very unsurprising that I've decided to set myself some benchmarks for this year to guide myself toward being more cognizant of the manner in which I spend my free time in regard to literature, film, and music. It is my intention to read 65 books, watch 130 films, and listen to 40 albums (by different artists) in their entirety during the course of 2013; I wouldn't exactly call this little endeavor a set of New Year's Resolutions by any means, but I will admit that I was inclined to formally track my progress since the start of a new calendar year makes for an ideal time to do so. That said, I'm tracking my reading challenge on Goodreads and my film challenge and music challenge on RateYourMusic.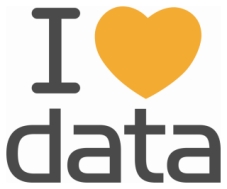 In addition to the three aforementioned "culture quests," if you will, I'm also using notch in tandem with my BodyMedia FIT to keep track of the number of steps I take this year in the form of a sweet infographic. Also on the health front, I'm supplementing my financial health by participating in the 52 Week Money Challenge, which I'm pretty excited about since there are few things that I seem to enjoy more than squirreling away money these days. Oh, and I'm also doing a bastardized version of the 52 Photos Project which I will refer to as the "52 Snapshots Project" since they'll all be taken on my phone (and because I know nothing about photography); these snapshots will all end up in their own gallery here.
Despite the finite and traceable nature of all of these goals, I don't really view them as being any sort of major commitment worthy of evoking that awful, often-failure-laden word "resolution." Rather, I just see this laying out a road map for things that I would honestly do anyway over the course of the year and subsequently quickly forget about; with any luck, keeping track of all of these things will just force me to make more deliberate decisions when it comes to what I do with my excess time, money, and energy this year…as well as give me something concrete to reflect on next year.